Human Rights Topics for Research Papers and Essays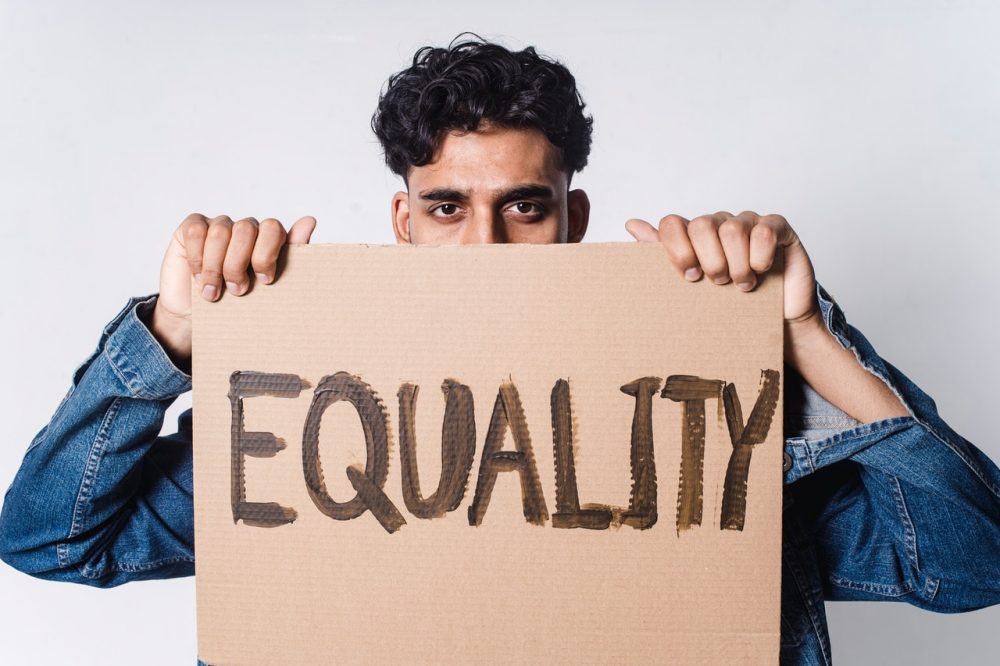 Human rights topics cover a wide array of issues affecting humans regarding the law. Internationally, human rights have drawn attention from many organizations. And this makes them a research area that learners can explore.
According to the United Nations, everybody inherently has human rights. Consequently, nobody should deny others their human rights based on color, sex, gender, religion, language, ethnicity, or nationality. Topics on human rights are about laws and treaties aimed at safeguarding the natural rights of every person.
When writing about human rights, the writer could also choose to focus on the need for a universal declaration of human rights. The write-up could also focus on the economic, social, and cultural rights of individuals in a country. The role of the United Nations when it comes to the protection of human rights, enforcement of rights law, etc.
Natural rights are concepts that humans use to address property, liberty, and life. Consequently, these topics cover a broad range of issues affecting humans regarding legal protection and civil law. Currently, several policies and frameworks address various human rights transnationally. And this has led to the signing of many treaties.
For this reason, many scholars and students are pursuing human rights and law programs. These programs lie in human governmental and behavioral studies. Today, they form an academic study discipline. That's because they carry elements of history, sociology, psychology, and political science. Exploring human rights is generally an interdisciplinary phenomenon.
With academic backing and increased knowledge, the universal declaration of human rights becomes easier to achieve. Also, less burden would be placed on the United Nations as individuals would be equipped with the knowledge of the rights law.
How to Choose Human Rights Topic
Like most academic tasks, writing a human rights paper requires the learner to select a topic first. The subject you choose to write about can make a difference in your writing process because it dictates the direction you will take when handling this assignment. What's more, your topic determines the quality of your final paper.
If struggling to select the best topic for your human rights paper, here are the steps to follow.
Brainstorm for Ideas 
Brainstorming for human rights ideas that you can explore in your writing process should be the first step. Here, think about human rights issues that interest you. However, consider getting out of your comfort zone if you want to challenge yourself. You can also consider some of the prominent human rights issues in the news. If something sparks your creative burst, consider researching and writing about it. Develop a list of possible topics you can handle.
Select Your Topic 
Choose a topic that might seem straightforward and obvious. However, take precautions to select the right topic because this can make your writing process easier. Don't make the mistake of selecting a too specific subject. Again, don't settle for a broad topic. Nevertheless, choose a topic for your human rights paper should be an elimination process. But, finalizing your idea before starting will save you time. Therefore, don't rush this step. Your topic at this level can be broad but not final.
Get Specific 
After selecting a broad topic, get specific. That way, you can determine if the idea is worth researching and writing about, according to the educator's instructions. This step can take more time than you think. You could even change your mind along the way. However, this shouldn't worry you because your choice will simplify the rest of the process.
The goal is to select a broad idea and extract specific subject elements. Take a particular element and make it more specific. For instance, you can start with a general topic on human rights. After that, you can narrow down to human rights for persons living with disabilities. That way, you can make your paper interesting and unique.
Define the Topic by Making It a Question 
You need a research question to help contextualize your paper. Therefore, define the topic by creating a question around it. That way, you can know the information to look for when researching your topic.
Research the Topic 
Once you've defined your topic, research it to know the amount of information available for you to include in your paper. Ideally, you don't want a topic for which you can't find relevant information. Therefore, check different information sources, including journals, books, news sources, and human rights organizations' websites, to see if they have relevant information for your topic.
A Comprehensive List of the Best Human Rights Research Topics
Many students struggle to select topics for their human rights papers. Perhaps, that's because this discipline is too broad with many ideas to explore. However, selecting the right topic for your paper will influence the overall quality of your paper. It will also determine how complex or easy this task will be for you. That's why you should be careful to pick a topic you can comfortably handle.
Human rights have two primary perspectives. And these are a contemporary perspective and a modern perspective. The former entails examining contemporary issues for which experts have reached an accord. For instance, the general accord that slavery is retrogression in human rights development is a contemporary issue. And students can write papers and essays on such a topic.
The latter, on the other hand, entails an examination of an issue for which humans are yet to reach an accord. For instance, an essay on human rights for partners in a gay marriage is controversial. Therefore, students should approach it from a modern perspective.
Human rights could also center around economic, social, and cultural rights that pertain to a particular group of people. No matter what you want to write about, this list has some of the best ideas from which you can pick your topic.
Analytical Human Rights Research Topics
Do you want to write an analytical research paper on human rights? In that case, this category has some of the best ideas for you to explore.
A detailed analysis of the rights law in Belarus
Can the international community penalize a country for basic human rights violation
Analyzing children rights violations in Taiwan
How to prevent the police from violating human rights
Analysis of the economic, social, and cultural human rights that people violate the most at the workplaces
Human rights and ecological problems- What's the connection?
Analysis of the organizational structure for the human rights commission in Europe
Analysis of human rights violations within the pornography industry
Analyzing the principles and purpose of the European's human rights convention
How effective is the human rights court in Europe?
A detailed analysis of the human rights of the people living with disabilities
Analyzing HIV/AIDS patients' human rights in developing countries
Analyzing human rights during the artificial intelligence era
Analyzing social health determinants in the 21st-century and human rights
A detailed analysis of refugees and migrants human rights in Libya
This category has the best ideas to explore if you love analyzing human rights topics. Nevertheless, take your time to research your preferred subject to come up with an excellent paper.
Argumentative Human Rights Paper Topics
Perhaps, you love arguing your points when writing academic papers. If so, here are great ideas to explore when writing your papers.
Prisoners should have the right to vote
How to justify torture
How installing surveillance cameras violates human rights
How a capitalistic system can defend or violate human rights
How life imprisonment violates human rights
How cutting a male infant's genitals violates his human rights
When women and men's rights should differ
Does the state have the freedom to violate any human right during the war in the nation's interest?
Do human rights rely on situations?
How specific traditions can define a person's human rights
Should free education for all be a part of human rights?
When should a state prioritize its interests over individual rights?
How the U.S violates human rights by restricting immigrants
How pet ownership serves as a human right example
How global trade promotes labor rights
This human rights topics list has some brilliant ideas to explore if you love arguing. However, take your time to research the idea you choose carefully to write a brilliant paper.
Human Rights Debate Topics
Do you plan to hold a debate on human rights issues? If yes, this list has some of the best topics you can consider for your discussion.
Everybody should have the right to own a gun
Abortion should be legal for every woman
Religious institutions should pay taxes
All animals should have equal rights
Not all vaccines are safe
The government violates privacy rights by installing public places' surveillance cameras
Economic regulations are not good for free-market capitalism
Global warming might not be real
The evolutionary theory is a lie
Governments should legalize marijuana
The government should abolish capital punishment
Sexual and gender orientation shouldn't affect marriage equality
The United States needs immigration reforms
President Trump's administration was the best
The government hasn't handled the opioid crisis properly
These topics can lead to spirited discussions. However, each debater should research their topic extensively to have adequate points to support their arguments. And this should also be the case when writing a research paper or essay on any of these topics.
Controversial Human Rights Topics
Controversial topics involve prolonged disagreements. If this is something you're interested in researching and writing about, here are great ideas to explore.
The human rights origin
The human rights' enlightenment legacy
How the socialists contribute to human rights
Cultural relativism vs. universalism
The tension between human rights and security and the historical human rights progress question
How globalization improves human rights
Addressing the refugee crisis without violating human rights
Upholding worker's rights without interfering with employer's profits
Gender equality as an aspect of human rights
Approaching LGBTQ+ rights without discrimination
Does the technology violate or improves human rights?
Nationalism violates the human rights of vulnerable groups
Journalists' attack has led to widespread misinformation
Effective ways to respond to threats of climate change
Examining the UN commitment to human rights
This list has controversial topics in human rights that students can explore in their research. Nevertheless, prepare to invest time and effort in research to come up with a brilliant paper about any of these topics.
Extended Essay Topics Human Rights Ideas
If looking for a topic that allows you to engage in in-depth research of a limited subject, this category has the best ideas for you. Here are sample extended topics for essays on human rights.
The Australian Aborigines have better cultural rights than the indigenous people
Women in Saudi Arabia have better political rights than Women's rights
What is the basic humanism essence?
How to define Pantomime
Why every human needs a home in life
Defining beauty without violating human rights
Who qualifies to be a jerk?
A critical analysis of force used to protect human rights in Kosovo and the U.S intervention is better than Kosovo and the USA
The UN Rwanda genocide response is better compared to the Rwandan genocide
Justifying the UN intervention during the Rwandan genocide
How to justify the limitation of women political rights in Saudi Arabia
The depiction and treatment of families in Satyajit Ray films and mainstream Hindi movies is better than family's role in Indian Cinema
People in developed countries enjoy human rights better than those in third world countries
How Malaysia human perception is better than religious beliefs of other people in life after death
How the memory of kids is better than that of old people
In addition to selecting the best extended human rights-related topics, students should understand the structure of this paper. Also, research is critical when writing an extended essay.
Ph.D. Topics in Human Rights
If pursuing Ph.D. studies in human rights, you need a topic for your thesis. Here are ideas you can consider.
Witnesses protection at the international criminal courts
Racism in international sports
Human rights and COVID-19
Analysis of the critical human rights law elements
The united nations and the legal context of the international human rights
How international relations complement human rights at an international level
Who should be the human rights custodian?
Differences and similarities in the US and UK human rights laws
How countries can safeguard the human rights of the immigrants
How human rights law can address the human trafficking issue
Who monitors the protection of human rights?
Analyzing religious, cultural, and ethnic rights from the human rights perspectives
Human rights at the international level and unaccompanied children
Are international human rights laws enforceable?
Analyzing international human rights, democratic rights, and culture
Each of these topics requires extensive research and analysis of information to write a brilliant paper.
International Human Rights Topics
If looking for international topics covering human rights issues, here are sample ideas to explore.
Disability rights and forced evictions in Africa
International laws that protect women's human rights
Protection of immigrants and refugees human rights at an international level
The essence of the UN High Commissioner for Human Rights
Analysis of the framework development for the international social and cultural rights on capital punishment
Analyzing the system for the European human rights
How effective is the European human rights court?
Using human rights law to secure justice at an international level
Protecting human rights for the vulnerable groups during armed conflict
How to measure human rights violations at an international level
International human rights protection and the United Nations' non-member states
How the Uniting for Peace Resolution protects human rights
Evidence for violation of human rights at the international level
Protecting the human rights of migrant workers
Preambles for treaties on human rights
Current Topics in Human Rights
If looking for something current to write about, here's a list of ideas to consider.
Did President Donald Trump violate human rights during his administration?
Why there's a gender-based difference in payment for the U.S workers
Social and cultural rights for the LGBT community
Challenges in the enforcement of human rights laws
How the police violate the human rights of the civilians
The United Nations and standards for human rights in Australia
Human rights for African women
The future of human rights in the US
Do the native people retain their human rights during the immigrants' influx?
How social media helps in protecting human rights
How racial discrimination continues in the UAE
Violation of human rights at the workplaces
How does economic social and cultural human rights law impact the policies of your country
How companies avoid businesses in countries with widespread violation of human rights
How cultural relativism influences human rights
Historical Human Rights Research Topics
If you love history, you can explore these topics related to human rights.
The history of the Bill of Rights
The Chinese Exclusion Act implications
Why the Western civilization changed its view of human rights
How Eleanor Roosevelt helped in protecting human rights
The origin of innocence presumption in the American judicial system
Crimea violation of human rights in 2014
Islam and female oppression in history
Analysis of the voting right act of 1965
Analysis of the American-Indian movement
Analyzing the human rights concept's origin
Analysis of the human rights defining factors in Medieval Europe
The human rights that the 1948 declaration made universal
What would've been the Human Rights Act in 1993 in New Zealand?
Effects of World War II on human rights
Human rights denied to women in 20th-century
Human Rights Topics for Essays
When asked to write an essay on a human rights topic, you have many ideas to consider.
Universal declaration of human rights could be an interesting thing to write about. Also, you may consider delving into the aspects where the United Nations come in as a body. The protection of human rights is also very interesting to write about. Even the social and cultural rights that are often undermined are a very interesting area to write about. Rights law is not left out of the deal.
Role of the police in racial profiling
The American genocide
Human trafficking in the human history
The revisionist and holocaust history
Racism roots and protection of human rights
The LGBT movement and human rights
The treatment of human rights in modern films
The 1965 voting rights act
The convicted rights
Human rights and Jim Crow
Education board vs. brown
Analysis of the peers' jury
Analyzing the meaning of the right to remain silent
Modern labor movements and human rights
Women's suffrage in the US
Students have many human rights research paper topics to consider. Nevertheless, learners should select topics that can handle comfortably.
Frequently Asked Questions
What are some good human rights topics for a dissertation?
Some good human rights topics for a dissertation include the impact of social media on the promotion of human rights, the role of international human rights law in protecting refugees, and the intersection between human rights and climate change.
What are some challenges in conducting research on human rights topics?
Some challenges in conducting research on human rights topics include the sensitivity of the subject matter, ethical concerns regarding the treatment of research participants, and access to relevant data and information.